When you have twins or multiple kids, "terrible twos" takes on a whole other meaning; every task becomes double the difficulty, double the hassle, and double the chaos.
One of the tasks that becomes extra-challenging? Finding a stroller. While there are plenty of double strollers on the market, ones that are affordable, easy to maneuver, and non-bulky are few and far between. It's also virtually impossible to find a stroller that can comfortably accommodate kids of different sizes.
That is, until today. Enter the Graco Ready2Grow Double Stroller 2.0: an innovative stroller designed specifically to fit two little ones – no matter their age difference. It also claims to make family days as hassle-free as possible.
But does it truly make looking after two rumbustious kids a stroll in the park? Today, we'll be taking a close look at the Graco Ready2Grow Double Stroller and evaluating whether it's a gamechanger. We'll discuss its features, maneuverability, comfort, and of course, its safety.
Seating Design
The Ready2Grow 2.0 Stroller has a versatile, adjustable design (customizable seating) that can accommodate both kids comfortably, regardless of age and size.
This feature also makes it long-lasting and cost-effective; as your kids grow, you can simply change the seating style, and it'll still accommodate them.
There are two seats, a main seat and a rear one, and 12 possible seating options in total. Both seats come equipped with an adjustable harness, which ensures a snug fit. We'll go over the main seat and rear seat features in more detail below.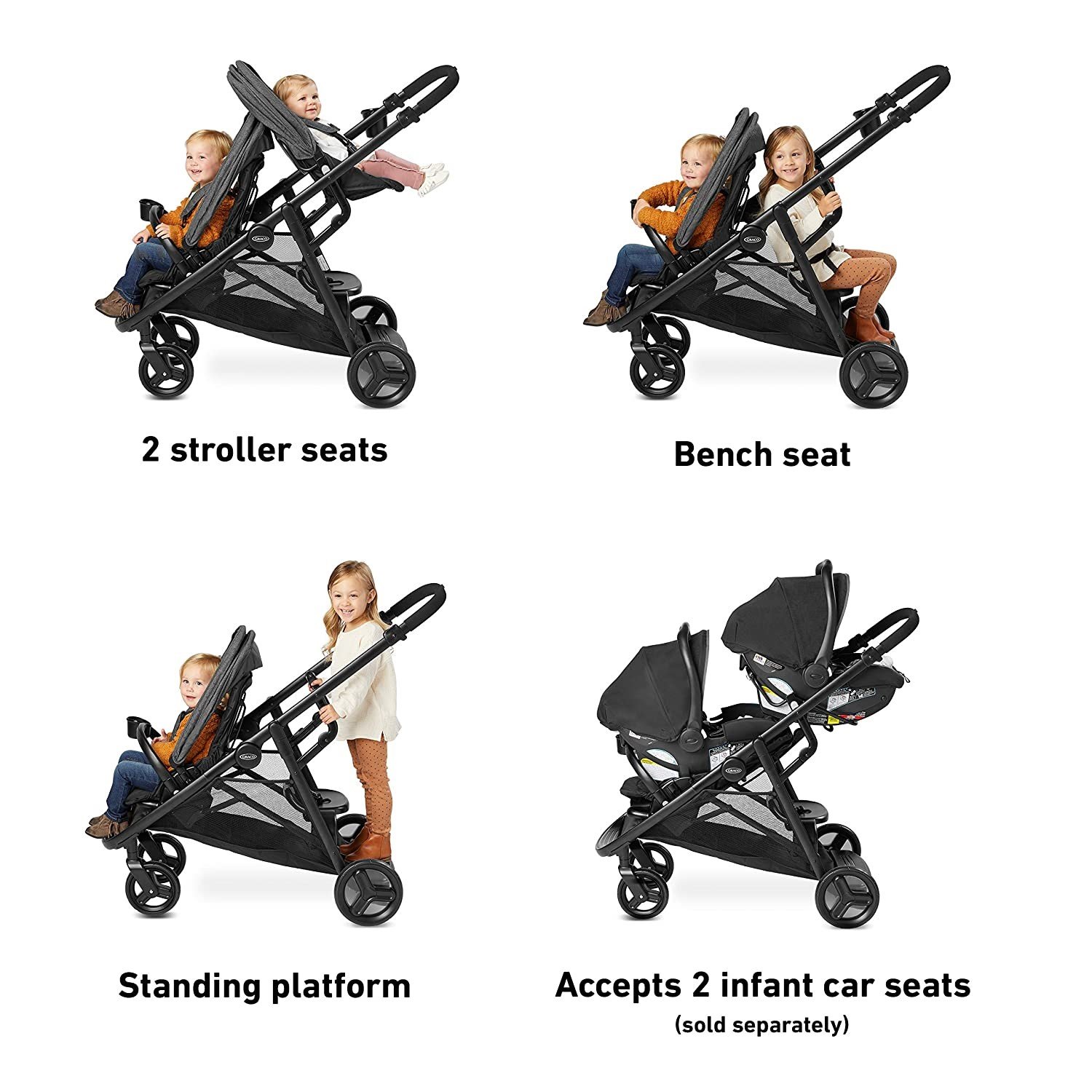 Main Seat
The main seat's width is around 12 inches. This provides plenty of stretch and wriggle room, so your kids won't feel constricted. Plus, the generous space means they won't outgrow the seat right away.
This seat also fully reclines, allowing you to adjust to the position your tot finds the most comfortable and easiest to fall asleep in.
Rear Seat
The rear seat is extremely unique: it's positioned to face you and be at eye level. This design ensures your little one will always be within your sight, and it makes one-on-one bonding time effortless.
Unfortunately, this nifty design does come at a price – unlike the main seat, it doesn't recline, so it doesn't offer the comfiest daytime nap spot. On top of this, the rear seat is much smaller than the main seat. It can really only accommodate a child up to the age of two.
Standing Platform
Even if your kids do outgrow the rear seat quickly, they won't outgrow the stroller itself – the rear chair can simply be removed to allow the back to function as a standing platform that older kids can ride on. There is also a built-in padded bench which they can sit on, so they won't have to stand after a long, exhausting day out.
Accommodates Two Infant Car Seats
Another great feature of the Graco Ready2Grow double stroller is that it can fit two infant car seats, which effortlessly connect with one click. The convenience of this, in our books, is immeasurable. You can say goodbye to the hassle-filled days of having to fiddle around with loads of straps, and you won't need to interrupt your child's snoozing whenever you move them from car to stroller.
With that said, it's important to note that the only compatible infant car seats are the Graco branded ones. If you don't currently own Graco-branded car seats, you'll have to fork out for them to make use of this feature, which is pretty frustrating.
Age Range
As mentioned above, the versatile design allows the stroller to grow with your kids. The seats comfortably accommodate newborns to preschoolers. The rear seat can hold a child up to 40 lbs., while the main seat can accommodate up to 50 lbs.
How Much Storage Does the Graco Ready2Grow Double Stroller 2.0 Have?
Let's be real: preparing for a day out with your little ones is never just a 5-minute affair. In reality, it's hours of chaos and stress. You have to find everything you need, double-check you haven't forgotten anything a zillion times, then spend ages trying to figure out how to carry and pack it all without looking like you're a walking pile of bulky bags. And more often than not, these bags get in the way of everything and anything.
Fortunately, the Graco Ready2Grow Double Stroller 2.0 is designed to take some of the stress out of this; it comes equipped with a giant storage basket beneath the seat. The basket can easily fit your essentials (and still have space to spare), so you won't need to worry about the packing side of things, and you certainly won't have to carry any bulky bags with you!
The basket is relatively easy to access. The bench seat can even be folded down to give you better access. That said, it can be difficult to get into the basket if both seats are installed. You'll need to hunch over and reach between the two seats to fish things out. Items on the larger side also probably won't be able to fit through the gap.
Tray and Cup Holders
The Graco Ready2Grow 2.0 comes with two cup holders: a parent one and a baby one. The toddler cup holder works well (for a kid-sized cup), but the same cannot be said for the parent-orientated one. While slightly deeper, it's still pretty small and realistically won't fit a large bottle.
Now, you could potentially use the parent cup holder as a place to stash your keys or phone instead, but it doesn't come with a lid to keep everything secure. As such, we don't recommend doing so, especially if you live in a busy city. There's a high chance the items could fall out and end up lost.
Overall, this storage feature hasn't really won us over. The intention is there and while convenient for small drinks, it misses the mark when it comes to general usability.
It's worth noting that the baby-sized cup holder is also positioned for easy reach (from the main seat). This can be a positive or drawback, depending on how likely your tot is to throw stuff out of the cup holder!
What Safety Features Does the Graco Ready2Grow Double Stroller 2.0 Have?
Both chairs have an adjustable, 5-point security harness, which ensures your kids will stay safely tucked in and can't slip out, no matter their size and how much wriggling goes on. The harnesses are padded and soft so they won't rub against your little ones' delicate skin.
The Graco Ready2Grow Double Stroller 2.0 also has removable, adjustable canopies. The canopies help keep your tots shaded from the sun throughout the day. That said, the rear seat canopy doesn't always offer full coverage. It has a slight gap at the top, which allows the sun (and the elements) to sometimes get through.
If you decide to invest in this stroller, we recommend packing a blanket on sunny days. You can throw the blanket over the gap to prevent the sun from getting in. Sun protection is extremely important for young children, especially those under six months; their skin is sensitive and can burn much more easily.
Portability
The Graco Ready2Grow 2.0 boasts good portability; it can fold up fairly compact, making for convenient travel. The folding process isn't too complicated, either. In fact, it can be done in seconds, and it has an innovative locking system that ensures it doesn't come unfolded while on the go.
The Graco Ready2Grow is also self-standing, so you won't have to lean it against something or hold onto it to ensure it doesn't fall down.
While it is pretty compact for a double stroller, it's still on the bulky side. When folded, its width is around 25 inches, and its length is about 43 inches. You can remove the canopies to reduce the length, but even then it won't fit in a small car boot.
Weighing 26 pounds, it's also not the most lightweight stroller out there. Lifting it in and out of your vehicle can be a challenge, especially without assistance.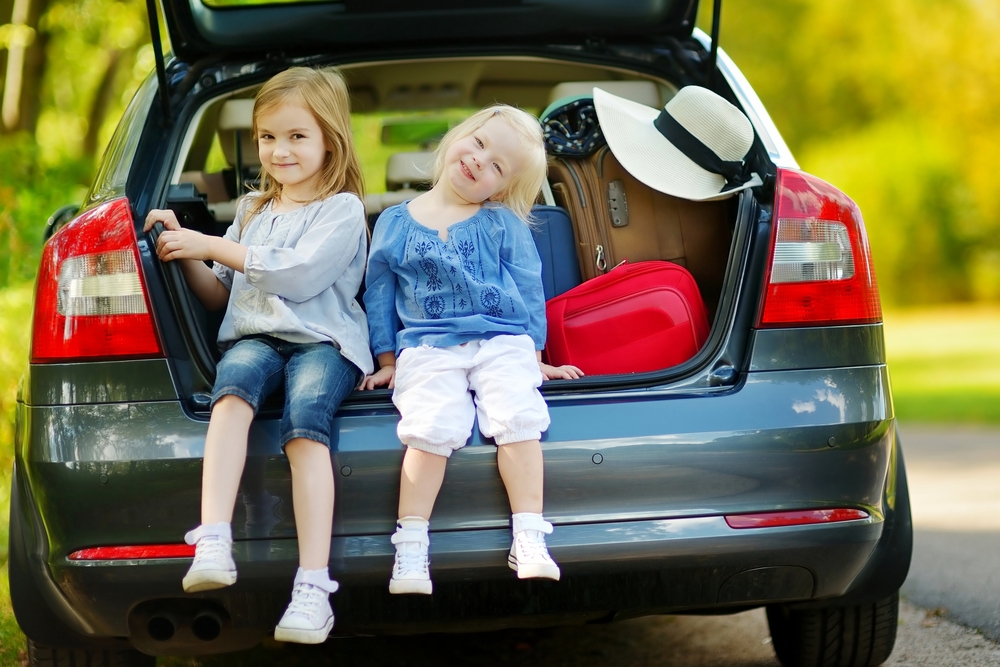 Is the Graco Ready2Grow Double Stroller 2.0 Easy to Maneuver?
The archenemy of any stroller is uneven land, but the Graco Ready2Grow 2.0 stroller defeats this foe virtually every time; it has double wheels at the front that come with suspension, ensuring a smooth ride. The wheels can even go over curbs and grass effortlessly.
Plus, the Graco Ready2Grow is surprisingly narrow – you can steer it through shop aisles without worrying that you're going to bump into anything. It's also easy to maneuver, and you don't really feel the weight, but it does have a fairly large turning circle that can take time to get used to.
While overall, this stroller offers a smooth ride, if you're using it across rough terrain, there does tend to be some judder. The front wheels can be locked in place to provide more stability if this does happen. However, this will likely only minimize the judder. If you want an all-terrain double stroller, we recommend sticking to a jogging type.
Brakes
The Graco Ready2Grow Double Stroller's rear-wheel brakes are durable and accessible. They're also comfortable to use, even if you're wearing sandals (perfect for summer!).
Handlebar
Although the handlebar is comfortable and sturdy, it isn't adjustable. Depending on your height, it can be extremely awkward to grip. The handlebar is also positioned close to the stroller, so there isn't much "grasp room."
Is the Graco Ready2Grow Double Stroller 2.0 Easy to Assemble?
If you're absolutely clueless when it comes to DIY, you'll be pleased to know that the Graco Ready2Grow 2.0 is exceptionally easy to put together. It takes around 10 minutes on average, even for a total DIY beginner.
The instruction manual comes with concise instructions, with each step complemented by a clear image. Plus, all additional features, like the cup holders and canopies, clip or snap into place.
Is the Graco Ready2Grow Double Stroller 2.0 Easy to Clean?
Kids and messiness go hand in hand. It's inevitable that there will be a spillage, dropped snack, or accident while you're out and about.
Luckily, the Graco Ready2Grow stroller 2.0 is designed to handle even the messiest of messes; the fabric is extremely easy to clean, and most spills can be wiped off without needing much elbow grease. The material also doesn't retain stains or odors.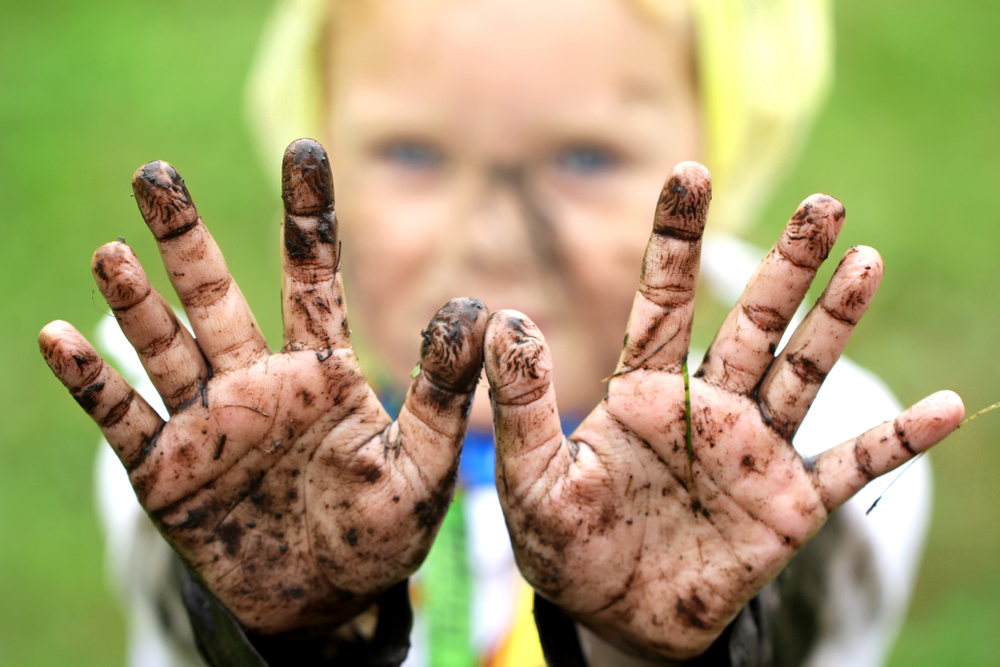 Is the Graco Ready2Grow Double Stroller 2.0 Worth the Buck?
The Graco Ready2Grow Double Stroller 2.0 is a great option for those who have twins or kids of similar ages. It's durable, comfortable, and boasts phenomenal storage capacity – something a big family is sure to need. It even has great maneuverability, especially considering its size.
The Ready2Grow is also, without a doubt, one of the most versatile double strollers on the market. It offers several seating options and can grow with your kids.
While this stroller does boast great features, especially for multi-kid households, it's not without drawbacks. For example, the handlebar isn't adjustable, and it is on the bulky side, which makes it difficult to carry and pack into a small vehicle.
Overall, we would rate the Graco Ready2Grow Double Stroller 2.0 a 4.5/5. In our opinion, the value it provides outweighs any cons.
If you share a different view or simply want to explore your options before coming to a final decision, make sure to check out our guide on the 10 Best Double Strollers For Your Dynamic Duo.